In June, during the time of the national college entrance exam, also known as "Gaokao" for the diligent and hardworking high school students, we also welcomed our "big exam"! We have obtained the overseas orders for 9,400 units combination island freezers and upright drink coolers. With short lead time, strict quality requirements, difficult manufacturing processes, all those test our production and management level, like China's "Gaokao"!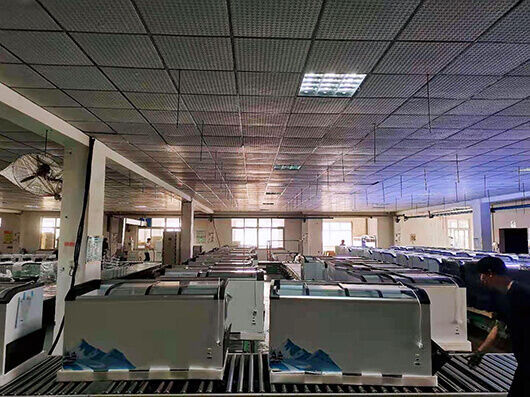 (on-time delivery for the South America orders)
Qingdao Kaichuang Eectrical Co., Ltd. is well-known in China market for its " cost effective products" in the supermarket appliances field, drinking appliances field and commercial kitchen appliances field. We have exported to South America, the United States, Australia and the Middle East, totally 43 countries and regions, providing professional equipment and considerate services to the customers and enjoying the "Quality First" reputation.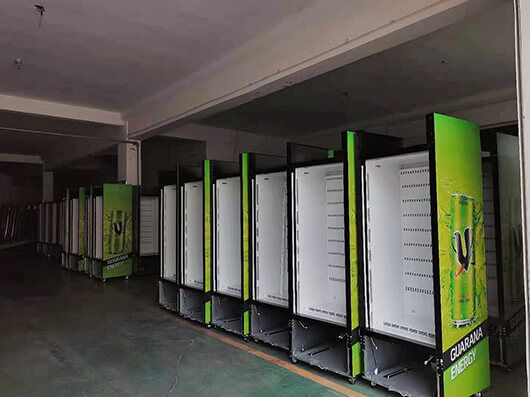 (Smooth delivery of Australia order is ensured)
With the results of the improved company management gradually to be seen and the improvement of the production automation level, the production capacity of the big size combination island freezers and the commercial display cooler/freezer have been elevated to a high level in the industry, which can fully meet the order demands from customers at home and abroad. Company top management has expressed at the manager meeting that the high standard order requirements is most desired by us, because such orders can force us to grow by testing our production lead time, while making the first-grade products to meet the quality standards of the developed countries.
(The portable freezer under manufacture at same time.)
Be in the team of the excellent people, you can become excellent!