It took nearly 11 months for the corporate culture of Kaichuang to be finally implemented, after the concerted efforts of all staff, and after the condensation and refinement of the common ideas of the consulting experts and company management. On October 31, 2021, in the "All Staff Corporate Culture Full Training Conference", General Manager Mr. Wang announced that: the real core competitiveness of Qingdao Kaichuang Electrical Co., Ltd. will be the enterprise culture from now on!

Mr. Wang's humorous speech frequently won warm applause and laughter. Combined with our company's real case, classic enterprise management real cases and historical stories, systematically he analyzed the essence of enterprise values: values must be transformed into practical action, with action into code of behavior. It can really be called corporate culture when " faith" and "creed" become " the bottom line of the principles of doing things ", rather than write out, or just do a publicity board hanging on the wall. Mr. Wang also outlooked the three steps of the implementation of the corporate culture.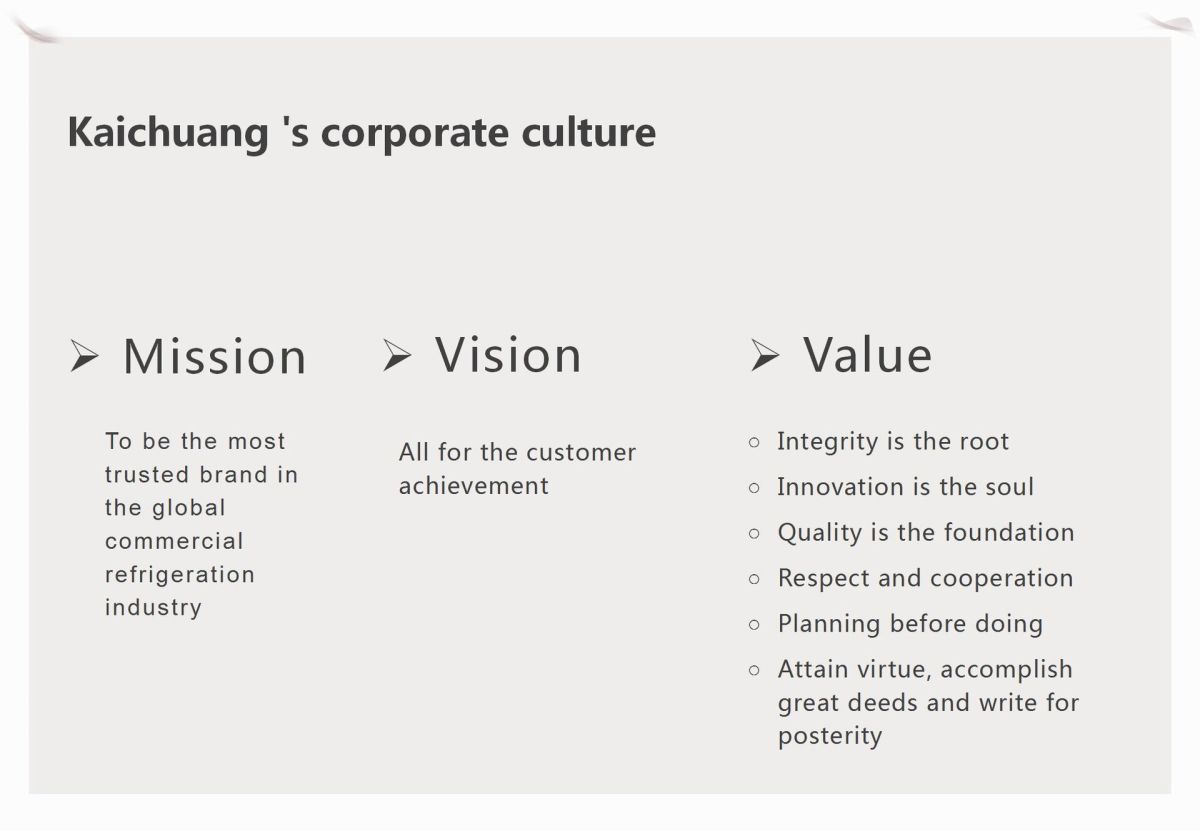 As is known to all, today's management ideas has 500 years development history, from classical management theory, individual behavior theory, modern management, quality management, power management to strategic management, from William Ouchi's Z theory Edgar Schein's definition of the corporate culture. The scientific enterprise culture management is iterated after combination of theory, practice and the actual modern enterprise management. By "gathering the strengths of a hundred professionals" and using the combination of scientific theory and experience, and a unique corporate culture containing the vision, mission and values was finally born.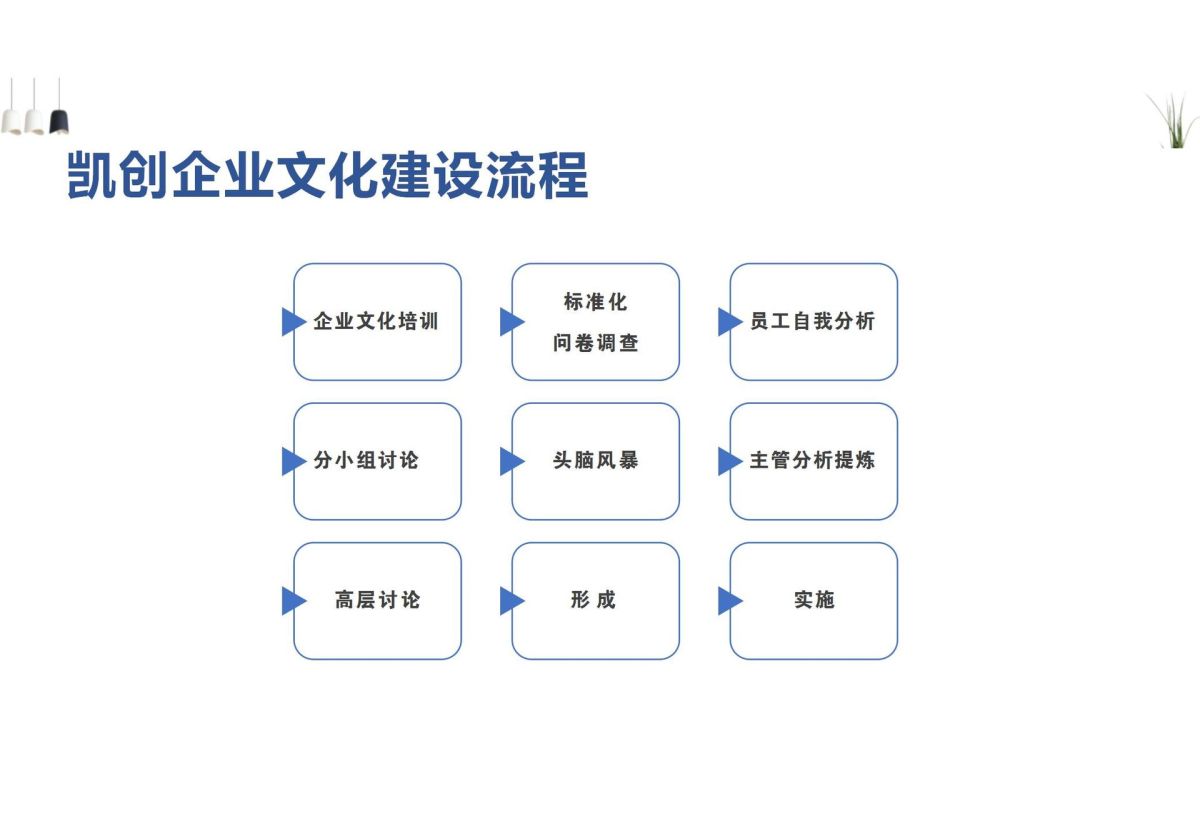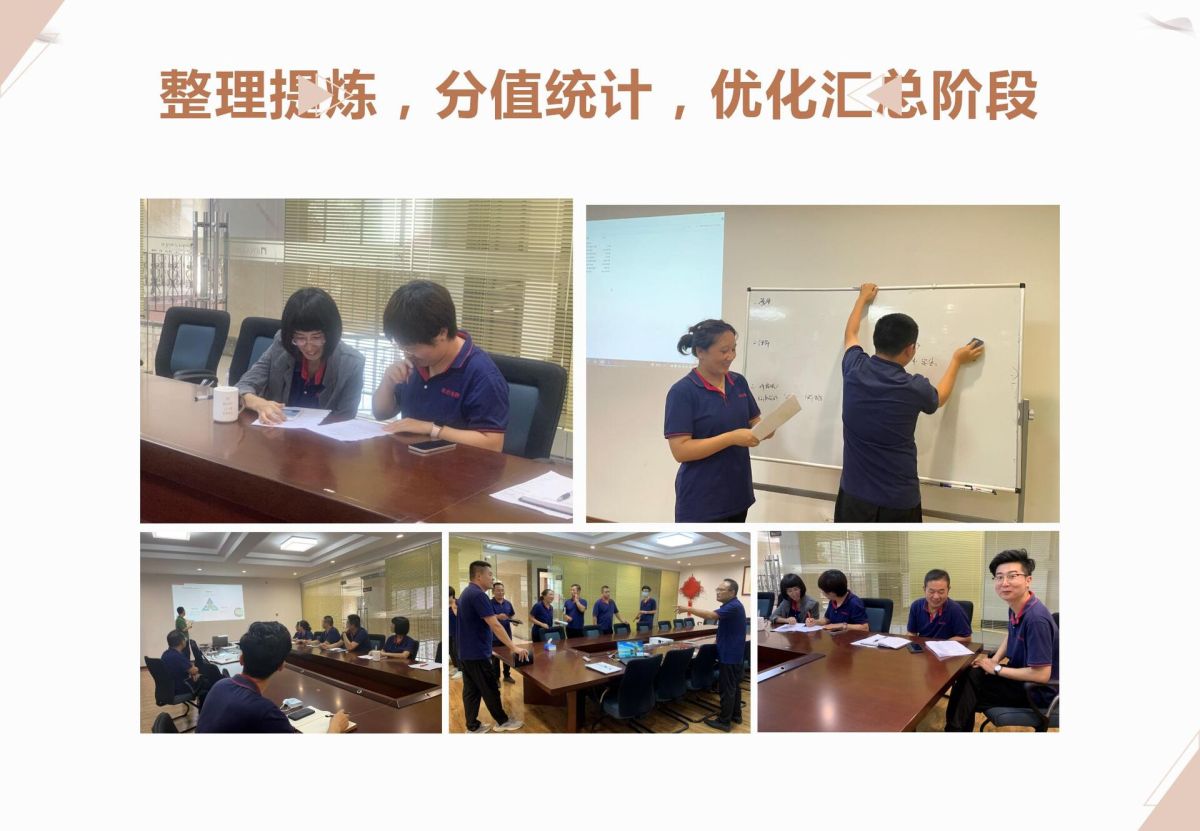 In the process of corporate culture construction, Kaichuang has emphasized the actual and full participation, and has implemented various measures such as expert consultation, questionnaire, interview, group discussion and brainstorming to promote the construction of corporate culture.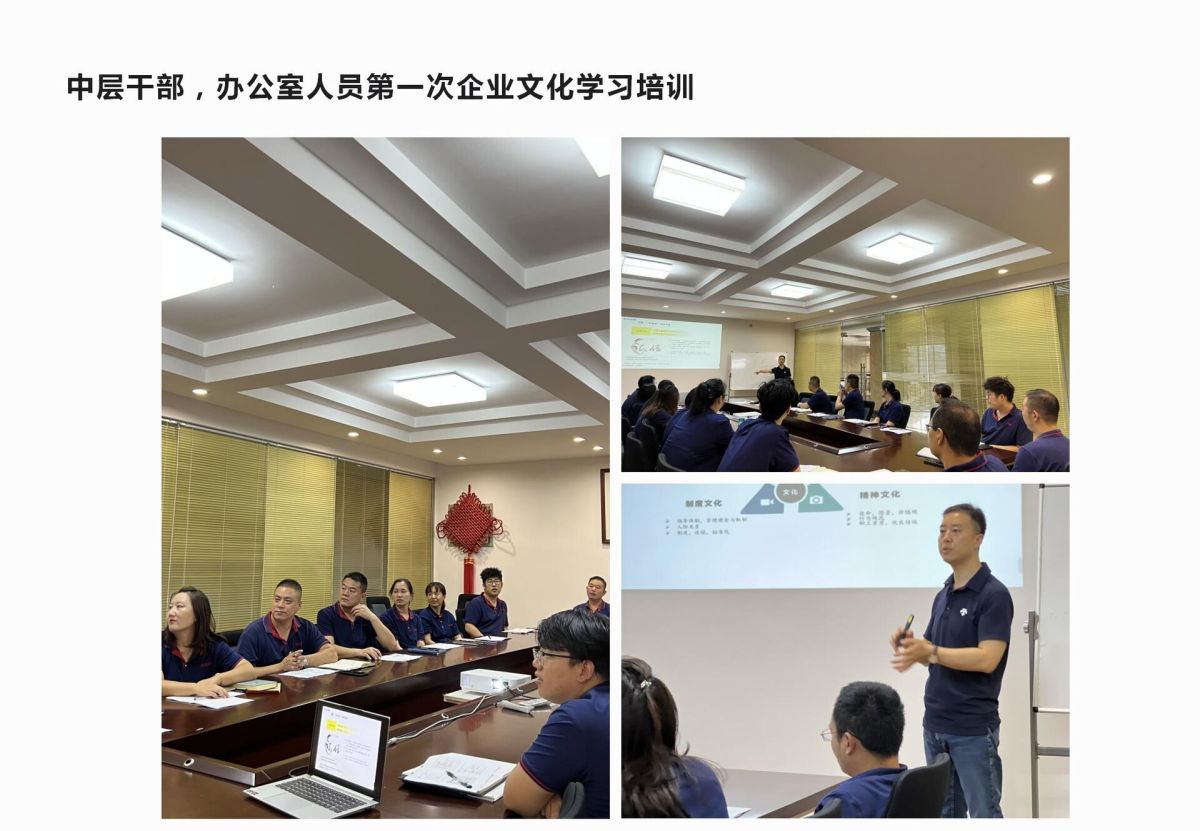 In order to truly become the belief of values, into employee code of conduct. Each value corresponds to 2-4 norms of conduct to guide and transform, it is more convenient for enterprises to set an example, implement performance appraisal, and easier to form a cultural inheritance of words and deeds within the enterprise!