Throughout the first half of the year 2021, the Kaichuang co-workers had been immersed in the production and delivery of customer orders. In June,We manufactured more than 10,000 units new orders for customers from Sri Lanka, Russia and Australia, which made all of us extremely busy! In particular, the management cadres highlight the outstanding leadership qualities and excellent team management ability in team cooperation, organizational leadership and innovative management! With the good news of 127% production completion rate in June, our HR department organized the team building activity "Happy Extreme Jump" to further strengthen the team integrity.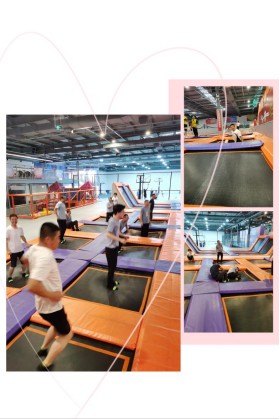 (See the trampoline-> very excited->a sharp jump->exhausted :)

The instructor announced the main content and form , as well as the group plan of this team building activity. Very concentrated to guide us how to jump out of the professional, how to avoid the physical injury!
The activity is divided into two groups, through various games, extreme challenges, PK competitions, knowledge competitions and so on, the winner was granted to the high score group . The whole process is full of passion and joy, it can be said that "when Eight Immortals crossed the sea each showed their own magic"......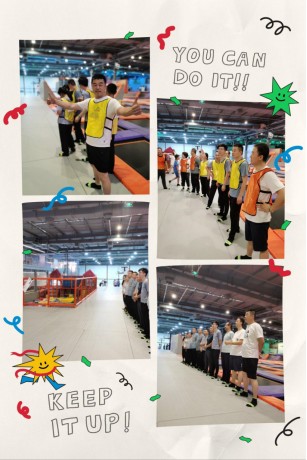 We experienced the peculiar feeling of fighting gravity in an open space and jumping in big bubbles! We combined entertainment and fitness in unique forms, by starting with a gentle bounce, and then transferring into a more dynamic activity.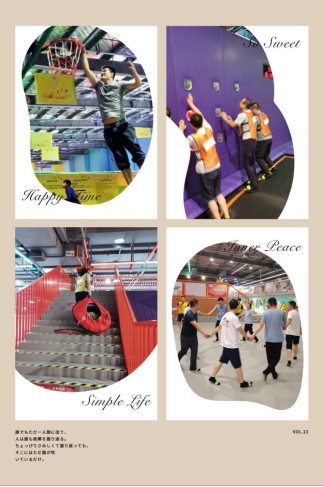 Human nature is to yearn for to fly, it is also the best of many people's childhood memories.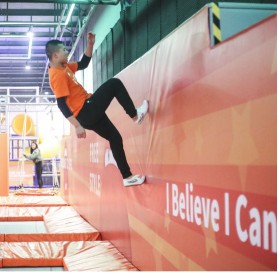 After a half day of full strength "Extreme Jump", Yellow Team won, and got a permanent VIP coupon, the Red Team got " free play discount card".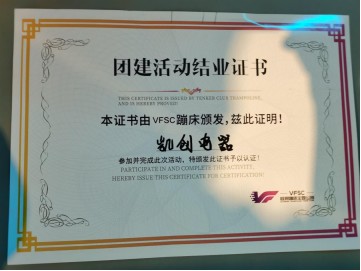 (Team Building Certificate of Honor)
In the afternoon, also organized the "Kaichuang voice" Kara OK singing PATTY competition, Qingdao Stone-Old-Man beach free travel and dinner activities......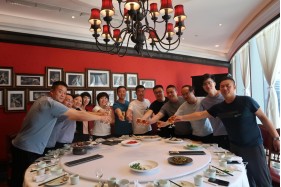 All people released pressure, discarded fatigue,  harvest the joy, the health, and the care and love from the team....... We together "cheers", wish Kaichuang a more brilliant career and wish our customers a prosperous business!