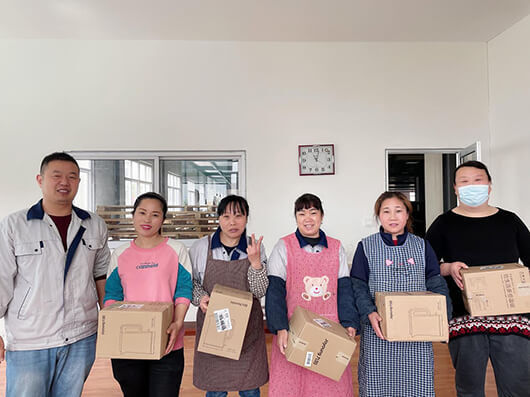 (The company rewards the workers who have made rationalization proposals)
With the continuous deepening of the 6S management of Qingdao Kaichuang Electrical Appliance Co., Ltd., our company mobilizes the enthusiasm of all staff participation through repeated training, learning and meetings, and advocates the spiritual concept of enterprise quality management, on-site management and cost saving.
In the aspects of advocating rationalization proposals and innovation, we have successfully achieved full participation, and have continuously promoted the enterprise innovation management by encouraging, building the role models and case examples.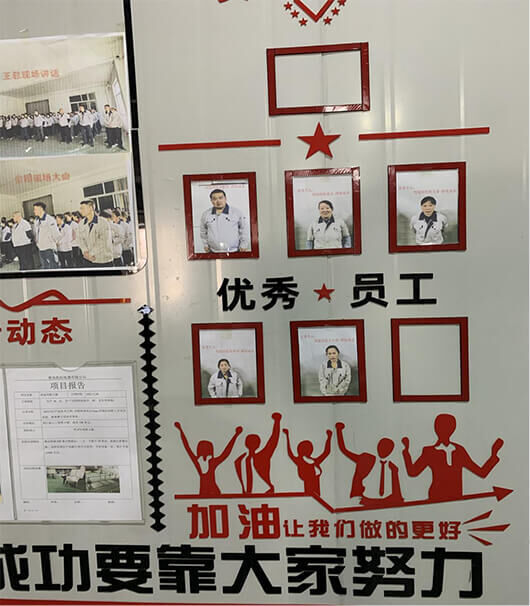 (the Company Culture Wall inside the factory)
In April, our company appraised and elected the excellent employees from the pre-assembly line and the final assembly line in the production workshop. They have proposed the process reasonable advice which saves a lot of production costs. We award them for what they have done and build them role models to encourage all employees to follow.